Preparing Connecticut Life's Event Documents: Living Will, Healthcare Proxy And Advanced Directive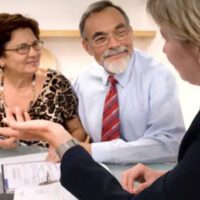 Darren and Marla are newlyweds planning to start a family. Darren has a rare respiratory disorder for which he requires frequent medical care. The couple is concerned about his health needs and what would happen if his health began to deteriorate. They drafted a will but friends keep bringing up legal terms and papers they do not understand.  What exactly is an advanced directive? Do Darren and Marla need a living will if they already have a regular will? If they sign a do-not-resuscitate order (DNR) at the hospital, do they need a living will? Can Marla serve as Darren's healthcare representative if need be, or must they designate someone else? What are powers of attorney? 
Making Sense of Life's Event Documents 
A power-of-attorney is a written document in which you appoint someone to act as an agent on your behalf.  Powers of attorney are routinely granted to allow the agent to take care of a variety of transactions for you such as banking, handling a legal matter, signing contracts, or maintaining a safe-deposit box.
The health care representative is a person you appoint to make health care and medical treatment decisions for you and communicate your wishes to medical providers should you become mentally or physically incapacitated and are unable to communicate. Your representative can be a spouse, significant other, family member, friend, or unrelated third party.
A living will is not synonymous with an "average" will. The last will and testament contains provisions about a person's personal and real property and what they desire to happen to their possessions after their death. A living will contains provisions regarding a person's desires for health treatment and their wishes if they enter a coma from which they will not awake.   Your living will may also contain information about your desire to donate organs in the event of your passing, or information about what pain relieving or palliative measures you want to use or decline.
Often the designation of a conservator is included in your life's events planning documents.  A conservator is nominated by you or the probate court to oversee the financial and personal affairs of an incapacitated adult. A conservator is a different person than the health care representative, who only handles matters concerning the adult's health and wellness. A conservator is also different from the power-of-attorney agent.  The conservator manages the person's estate and personal affairs. A conservator may be a family member, close friend or "uninterested" third party. 
Contact Canton Life's Event Attorney Brian S. Karpe  
Life's event documents are something all families, young or seasoned, should think about. Even if you do not have children or are not married, this does not mean you should not be thinking about your health wishes, health privacy and desires should you become incapacitated as even younger adults become injured or ill. Drafting life's events documents can give you peace of mind and give you autonomy over your health and wellness. Canton estate planning attorney Brian Karpe has more than three decades of experience assisting clients through all walks of life. Call today to schedule a consultation and review your options.
Resource:
ctprobate.gov/Pages/Conservatorships.aspx