Should A Senior Spend Down Their Savings?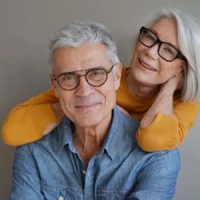 Over the course of a lifetime, people work and grow their financial and property assets. The earnings people have made have been saved and invested and can be modest to substantial. No matter how modest or robust one's savings are, the thought of how to handle expenses after
retirement while also providing for beloved heirs becomes more and more a prominent thought in the minds of many.
Estate planning, including long-term care planning, can be done strategically for the best interests of adults of all ages. If you have been holding on to savings you worked so diligently over your life to accumulate, you may be hesitant to use them as you enter into your golden years. But this approach may not be ideal for future needs.
To learn more about strategic estate planning, long term care, inheritance for beneficiaries, and maximizing your funds, you can reach out to the Canton elder law attorney at The Law Office of Brian S. Karpe, LLC.