3 Tips To Avoid Common Estate Planning Mistakes In Connecticut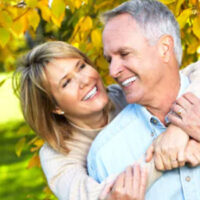 Michelle and Daniel (our hypothetical characters) were parents of adult twins, both about to turn 18. When Michelle and Daniel had children, they drafted a will detailing important information about guardianship and asset distribution in the untimely event of their death. They did not consider creating a trust because they assumed, like many people, that trusts are only for the wealthy, or are too complicated and expensive. Tragically they passed away, and according to Connecticut inheritance laws, their children will inherit their entire estate at 18.  Will they spend it wisely? Hindsight is 20/20, but is it wise to stop estate planning once a will is drafted? Here are three tips for avoiding common estate planning mistakes.
Tip 1: Establish Trusts with Distribution Allocations 
You don't need to be a millionaire to create an irrevocable or revocable trust. In fact, it is one of the best asset planning strategies available, and gives you control and autonomy over the contents of your estate. If you are concerned about your child's future but also do not want to spoil an 18 year old, it may be wise to create a trust with specific distribution allocations. For example, maybe you want to provide funding for your child's first home or post-graduate education. Instead of simply designating your child as the primary beneficiary in your will, you can create a trust that only allocates distributions upon a specific event or date in time. You can state that your child (the beneficiary) cannot draw on assets until they turn 25, 30 or even 40. Doing so means your child is free to enjoy their teens and twenties without concern over fiscal management of a trust. It also means in the event of your untimely passing that your 18 or 19 year old is not left with the responsibility of managing your entire estate. 
Tip 2: Choose a Guardian for Minor Children 
If you recently became a parent or have children in school, do you know who would care for them if something were to happen to you? Would they live in the same school district, attend church and have someone to take them to doctors and specialists if necessary? How would you provide for your children if you are no longer with them? While none of us can predict the future, one of the best strategies to give yourself peace of mind is to designate a guardian and substitute guardian for your minor children. You can create a provision in your will, update it as needed, and also set separate parameters regarding custody of your child's financial accounts. In addition, if you have an adult child with special needs, you will want to consider drafting a special needs trust and designating a guardian and healthcare surrogate for them. 
Tip 3: Revise Your Estate Plan 
Any time a significant change occurs in your life, you should revisit your estate plan. Maybe you just became a grandparent or stepparent? Or you acquired a new house, boat or vehicle? Or perhaps you are now divorced and want to ensure your children are provided for. Whatever the circumstances may be, it is crucial you update or create estate planning documents such as your will, operating trusts, healthcare surrogate and power of attorney. Being adequately prepared gives you autonomy over the long-term planning process and ensures you are thinking of your child's best interests. 
Contact Connecticut Elder Law Attorney Brian Karpe
Too often parents of young kids and adult children make the mistake of failing to adequately protect their assets. They intend to provide a nest egg to their children but never put pen to paper, or are not specific enough in an outdated will. But there are strategies available to ensure you provide for your children but also consider your own future needs as well. Canton elder law attorney Brian S. Karpe is skilled at utilizing estate planning and financial planning strategies for his clients, and he can help you too. Call today to schedule a consultation.