Intellectual Property Estate Planning For Hartford County Residents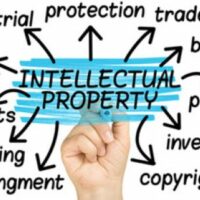 When we think about drafting our own will and estate plan, we know to make a list of tangible personal property and financial assets such as our home, vehicle, furniture, vacation home, and retirement accounts. But what about other items we don't think about often? What about intangible assets and works belonging uniquely to us that cannot be copied?  Intellectual property estate planning is a crucial component of a comprehensive Connecticut estate plan.
What is Considered Intellectual Property?
Intellectual property, or "IP" is any intangible creation of the human mind, belonging to the creator exclusively. Inventions, artwork, sculpture, music lyrics, a sonnet or a copyright for graphic design are all examples of intellectual property. It is someone's unique work that they created and is protected through advance legal measures such as a copyright, trademark, or patent. Many people never take concrete steps to protect their intellectual property, believing it is not worth the trouble or value. Even less consideration and input are placed on succession of intellectual property after the owner passes away. Avoiding intestate succession of intellectual property is crucial. Choosing a beneficiary for your intellectual property while working on your estate plan is prudent. Determining a value for your IP is often the first step. You also must decide whether you want to gift intellectual property during your life or as part of your estate.
Why Should Your Estate Plan Include Intellectual Property?
Not all intellectual property may be of significant financial value. However, that does not mean that it is devoid of sentimental value. Often intellectual property is a manifestation of your hard work, blood, sweat and tears. Artwork, music, poetry or unpublished writing may be the culmination of your life's work. Doesn't it deserve to be protected?
If you have considered obtaining a copyright or if you already own one, you should work with an experienced estate law attorney for determining who will own the copyright when you pass away. The same goes for any intellectual property for which you own a patent. You should have a succession plan in place for all intellectual property belonging to you regardless of its fiscal worth. Choosing who will succeed you in ownership is important. For example, maintaining a patent license is an ongoing endeavor. If you intend to transfer ownership of a patent or copyright, this should be written alongside a trust and a trustee should be appointed to maintain it in perpetuity.
Contact Canton Estate Planning Lawyer Brian S. Karpe
If you own intellectual property, it deserves attention. Speaking with an experienced estate law planning attorney can help you determine a strategy that is right for you. Attorney Brian S. Karpe has more than thirty years of experience handling all types of estate planning needs for clients. With an advanced law degree in estate planning, he can help you create a tailored estate plan for all your assets.  Call Canton estate planning lawyer Brian Karpe today to schedule a comprehensive consultation.
Resource:
wipo.int/about-ip/en/