What Is A Connecticut Special Needs Trust?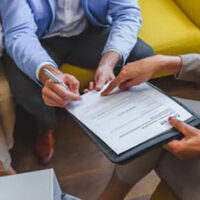 Special needs trusts have evolved a lot in the past few decades. States recognized demand from families for a trust vehicle that offers assistance to children with developmental and physical disabilities, as well as aging seniors with increased needs. However, there is concern that without proper planning, an adult child, a disable person or an aging infirm senior is ineligible for state benefits, assistance, and programs because they do not meet financial assistance guidelines. How can families balance the need for state assistance with control over the care their child receives and what programs are available to choose from? 
A Special Needs Trust 
A special needs trust is a tool for families of a disabled or special needs family member with a physical or cognitive disability. With the help of a special needs trusts lawyer, a family can choose specific provisions to include a trust regarding how and when assets are paid, what resources the child or adult should be enrolled in, and who should act as the child's caregiver should their guardian or parents pass away prematurely. Creating a trust allows the child's parents or guardians and the adult child of a disabled parent to choose a trustee they feel comfortable with to handle their loved one's financial affairs and still maintain eligibility for various public benefits. The trust may include specific provisions about obtaining a Medicaid waiver or that the child or disabled adult prefers home health assistance as opposed to assisted living.
Benefits of the Connecticut Pooled Trust
Sometimes only one type of special needs trust is available.  Sometimes only a pooled special needs trust is permitted.  Fortunately, the State of Connecticut does offer such a trust. The Connecticut Pooled Trust is administered by PLAN (the Planned Life Assistance Network). PLAN acts as the trustee or administrator of a special needs trust. It is sometimes the only viable option for disabled seniors over 65 years of age.
Utilizing a Pooled Trust might be able to be used to allow the disabled senior to remain in their home even if they should require home-health nursing care. It also allows beneficiaries of state Medicaid assistance or Social Security Assistance to maintain eligibility for state programs if they come into some money that would otherwise render them ineligible. One small caveat: unlike other special needs trusts created specifically with the help of estate law attorney, any funds remaining in the Pooled Trust after the beneficiary passes on reverts back to PLAN and is used for the benefit of other disabled members in the plan. 
Contact Trusts & Estates Attorney Brian S. Karpe Today 
Planning for the future takes a combination of diligence and flexibility. While there is no one size fits all answer for everyone's needs, it is crucial to plan for the future of your special needs child or disabled parent. There are multiple options to parse through, but guidance is available. Canton estate planning attorney Brian S. Karpe understands the unique benefits of special needs trusts and can help your family develop a plan appropriate for your needs. Call today to schedule a consultation.
Resource:
childwelfare.gov/organizations/?CWIGFunctionsaction=rols:main.dspList&rolType=Custom&RS_ID=84&rList=ROL