Comparing Medicaid and Medicare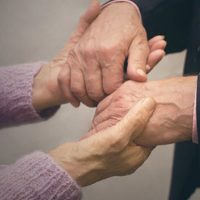 It can be easy to get the Medicare and Medicaid programs mixed up. They sound similar, and they are both government-sponsored programs that can help people who need financial assistance for health coverage and services. But, these programs are not the same, and their eligibility also varies.
If you are planning for the future and thinking about your medical issues and the potential that you will require some extent of long-term healthcare, speaking with an elder law professional could be an excellent way to clarify what you need. Essentially, an attorney can point you in the right direction. In Connecticut, the Canton elder law attorney at The Law Office of Brian S. Karpe offers sound legal advice and assistance. With more than three decades of experience, attorney Karpe can help you navigate all of your end-of-life legal issues.
Key Differences Between Medicare and Medicaid 
Comparing Medicare to Medicaid, here are the basic fundamentals of the difference between the two.
Medicare 
A federal health insurance program
Must have a qualifying disability or be aged 65 and older and have paid Medicare taxes for a minimum of 10 years.
No income requirements
Covered individuals must pay some of the costs of their healthcare through deductibles and monthly premiums.
Medicaid 
A financial assistance program funded by the state and federal governments.
Individuals aged 65 and over, individuals with disabilities, children, pregnant women, and parents who have children that are eligible for coverage can obtain Medicaid.
Medicaid coverage is meant for low-income individuals.
Rules and eligibility for coverage also vary by state.
Financial assistance for medical costs and long-term care.
It can be low-cost or even free.
Covers Part A hospitalization, Part B medical insurance for medically necessary services, Part C medicare advantage or supplemental coverage, and Part D prescription drug coverage.
This basic comparison may help you get a better understanding of what each of these programs really is and how they function. Though, there are many nuances when it comes to understanding which one applies to you and how gaining access to such programs can affect your current and future financial situation.
If you will need Medicaid assistance, knowing the complicated rules and preparing in advance is critical. You don't want to wait until you are suffering from an unexpected emergency to begin looking into the process of obtaining Medicaid coverage.
Planning for the future may not be the most thrilling thing to do, but it is necessary to ensure that your wealth is preserved and your older years are as stress-free and enjoyable as they can be. Medicaid planning may be something that you should consider, and if you decide you are ready to learn more, an attorney at The Law Office of Brian S. Karpe can assist you.
Call an Elder Law Attorney in Connecticut Today 
Long-term care can be very costly. To protect your assets while simultaneously helping you get the financial assistance you need to take on such costs, Medicaid planning must be a priority.
For elder care and long-term planning support and assistance, please call the elder law attorney in Canton, CT, at The Law Office of Brian S. Karpe at 860-217-1458.