Tips for Dealing with Stress and Burnout as a Caregiver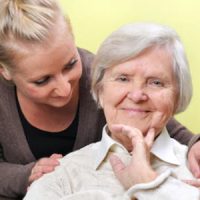 Taking care of an older loved one is a rewarding and noble thing to do. Nevertheless, it is also one of the most stressful jobs. Even the most flexible and resilient individuals can feel the strain and stress of caring for an elderly family member. With time, the demands of the role and the pressure can become too much to bear and even start affecting the caregiver's health and well-being. And even though it may seem like there is no time for self-care or it might feel like taking time for your own health is selfish, the opposite is true. A caregiver is only as competent in their role as their personal health provides.
Planning for the future is not the most exciting prospect to consider and act on. However, aging is inevitable, and a person turning 65 has an almost 70% chance of needing long-term care in some capacity; planning for it in advance is essential. If you would like to learn more about long-term care planning, you are welcome to connect with the Connecticut elder law attorney at The Law Office of Brian S. Karpe.
Managing Stress for Caregivers 
As many as one in three adults throughout the United States serve as a caregiver for a loved one in some capacity. When one person takes on the responsibilities of helping and caring for another in need, this is a caregiver.
Sometimes loved ones volunteer to be a caregiver. For instance, an adult daughter may step up to care for an aging parent that desperately wants to stay in their home. Other times, being a caregiver is something that was not expected or desired. A disabling injury incident or another life event can put a loved one in a difficult position where they have to become a caregiver regardless of if they want to or not.
Regardless of if caregiving is expected and agreed to or unexpectedly put upon someone, the undeniable truth is that even if there is personal satisfaction in caregiving, there can also be increased stress levels experienced. Caregivers can't forget to consider their own needs for everyone's benefit and wellness.
If you are experiencing strain and exhaustion as a result of your role as a caregiver, the following tips may be helpful.
When you are focused on caring for someone else, you may neglect to get certain things you need done for yourself. Talk to others and ask for assistance to stay on track.
Don't get down or put yourself down. You are doing the best you can, and while it can be easy to feel like you are lacking in your efforts, you have to keep your head up and respect your actions because no one is perfect, and what you are doing is helping improve your loved one's quality of life.
Connect with resources. Resources and services available in your area may take a little of the weight off your shoulders. For instance, having a home cleaning company keep everything neat and tidy for you could make a big difference in your day.
Remember to keep active, get enough sleep, and make sure to eat whole, nutritious foods so your body can stay strong and your mind clear.
Join a support group where you can vent and associate with others who understand your situation.
Call an Elder Law Attorney in Connecticut Today 
You are not alone if you are feeling weighed down as a caregiver, which is why it is crucial to love yourself and practice self-care too.
For elder care and long-term planning questions, please call the elder law attorney in Canton, CT, at The Law Office of Brian S. Karpe at 860-217-1458.
Source:
acl.gov/ltc/basic-needs/how-much-care-will-you-need