Explaining Beneficiary Designation in Estate Planning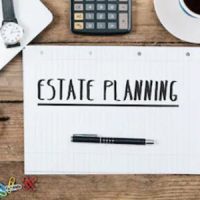 There are several decisions to make when putting together an estate plan. Beneficiary designation is one of them. Essentially, when you are engaged in the estate planning process, you get to make decisions on how you want your assets and wealth to be distributed and used after you pass on. You also determine who will get what. As a result, to ensure that you have everything you want done with your estate and stick to your true wishes, the provisions of your plan must be written accordingly.
For assistance with estate planning, working with an experienced professional can be beneficial for several reasons. Choosing designated beneficiaries can take time and be complicated. Every asset you have can also have a designated beneficiary, and because of this, making sure the provisions of your estate planning documents reflect your designated beneficiaries is essential. The Canton estate planning attorney at The Law Office of Brian S. Karpe can guide you and advise you on effectively aligning your designated beneficiaries with your estate plan.
Beneficiary Designation 
All of the assets that you have accumulated over your life need a home when you are no longer around. It is your choice where they go. So, if you have a life insurance policy in Connecticut that you want to go to a close family friend, you have to take action to account for this. Not only must you work with the company that holds your insurance to update who the individual will be that will receive the funds from the policy after your passing, but you should then check your estate planning documents, like your will, and have the beneficiary match. This is because if your beneficiary designation does not match the terms of your will, great conflict could transpire. Beneficiary designations will override and take priority over a will.
You can imagine what someone who is named in a will would feel if they do not receive their portion of your estate because a designated beneficiary does so instead. This type of situation can cause animosity that can turn into costly and prolonged legal battles. It is likely the last thing that you'd want is for your loved ones to fight.
It is essential to point out that you don't have to select a living person that you want to inherit aspects of your estate. You can actually have certain assets go directly to your estate instead. In this way, you can have your assets distributed according to your will.
While choosing a beneficiary for your assets and estate is important, having a contingent beneficiary is also critical. It is possible that the initial beneficiary you name is no longer around when it is time to get their inheritance. Taking these extra measures keeps you in control of your assets and wealth.
Call an Estate Planning Attorney in Connecticut Today 
When determining who will inherit your assets, it is important to understand how beneficiary designation works and the way it functions with a will. Since beneficiary designation takes priority over a will, making sure that all your end-of-life documents are regularly checked and updated to be cohesive and streamlined for your ultimate goals is a good idea.
For assistance with estate planning in Connecticut, please call the estate planning attorney in Canton, CT, at The Law Office of Brian S. Karpe at 860-217-1458.
Source:
portal.ct.gov/CID/Connecticut-Insurance-Information/Life-and-Annuity-Insurance—Common-Terms