Top Reasons To Adjust Nutrition with Age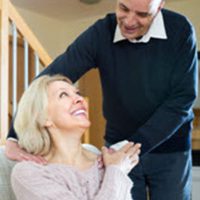 Healthy eating is important for everyone of any age. As we get older, though, maintaining our health to the best of our ability is critical. An aging body needs as much support as possible to stay strong so that we can maintain independence in life. Too many people, though, do not adjust their eating habits to their changing bodies. This can be detrimental to health and well-being and lead to the development of various health conditions or exacerbation of those that already exist.
Read on as our experienced Canton elder law attorney at The Law Office of Brian S. Karpe provides considerations for older adults concerning their nutritional needs.
Why Nutrition May Have to Change With Age 
For individuals who believe healthy eating is a difficult thing to do, it can actually be much easier than you'd think. Plus, exploring more healthful food options and ensuring quality nutrition can also motivate an individual to try many different and new food types. Caring for your body and nourishing it properly preserves your health and also makes you feel better. It may even increase your energy.
Over time, there are several ways that the human body will change. The most common that mature adults can experience include:
A slowed-down metabolism
Debilitating medical conditions
Limited mobility and activity
Minimized ability for the body to efficiently absorb vital nutrients.
Appetite reduction.
If you are experiencing any of these issues, taking the time and reviewing a new approach to meet your nutritional needs could be beneficial. For instance, if you have limited mobility or you have a disease condition that reduces your ability to stay active, then your body will have a harder time burning calories. As a result, paying attention to portion sizes and serving sizes can be helpful. Or, maybe you have a reduced appetite. Here, your body still needs nutrition even if you are not hungry. Potentially, supplementing with smaller, nutrient-dense options is the best way to help you get what you need.
If you are unsure about what will work best for you based on your specific needs, talking to your doctor can be advantageous. Your doctor knows you and your health condition, so they can give you advice and resources that will be better tailored to your nutritional requirements.
Paying close attention to one's health is something that we should all do, regardless of age. Though, with age staying independent, active, and maintaining a high quality of life is a little harder to do. So, being proactive with one's health and well-being by maximizing nutritional benefits can support an exciting and fulfilling life in one's golden years.
Call an Elder Law Attorney in Connecticut Today 
Along with working on staying as healthy as possible, planning for the future before a potential health emergency is a good idea. When you can think clearly and are well, it is easier to make decisions on how you want your life to be in older age and retirement.
For caring and competent elder law services in Canton, CT, please call The Law Office of Brian S. Karpe 860-217-1458 today.
Source:
myplate.gov/life-stages/older-adults