8 Potential Stages of a Personal Injury Claim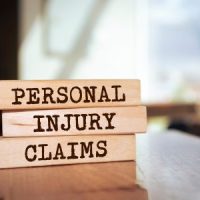 It may seem cut-and-dry, another party caused your accident, and you were injured, so you are ready to take legal action against them and file a claim for the compensation you need for your losses. You think you should have everything taken care of in no time. But, the issue is that there are several stages that your claim may go through, and the time it takes to get the compensation you deserve, if you are successful at getting any, can be complicated from start to finish.
If you were harmed by another party's careless behavior and misconduct, then an attorney can provide helpful guidance and advice on what you may be able to do and what to expect. In Connecticut, the Canton personal injury attorney at The Law Office of Brian S. Karpe can assist you with your personal injury claim.
Stages of a Personal Injury Claim Explained 
A personal injury claim can go through many stages. Learn more about them below.
Connecting with a Personal Injury Lawyer
 Meeting with an attorney who has specialized experience and training in tort law is a solid first step to make. An attorney can evaluate your accident experience, explain why you may or may not have a claim to make, answer questions, and provide legal advice. Should a claim be filed, your attorney can handle the process for you so you do not have to stress with the day-to-day actions necessary to get to a fair settlement. You can, instead, focus on getting better while your attorney handles your claim on your behalf.
Comprehensive Investigation 
Once it is determined that a claim should be filed, your attorney will do a comprehensive investigation to find and gather evidence that will be used in your claim.
Settlement Negotiations 
A claim is usually filed against an insurance provider. Your attorney will begin negotiations with the insurance adjuster on your case. Since your attorney will be able to value your claim fairly, your attorney will know how to fight on your behalf to only accept a settlement that actually meets the full scope of your damages.
File the Lawsuit 
Negotiated settlements are usually how personal injury claims conclude, but when negotiations are unsuccessful, a lawsuit will be filed.
Phases of the Lawsuit 
There are three phases of a lawsuit. These are the complaint and answer portion, the discovery portion, and the filing of motions. A lawsuit can be dismissed by the court at the motions stage.
Mediation 
An unbiased third party can get together with your attorney and the insurance adjuster's attorney. Mediation is a last effort to try and come to an agreement to avoid trial.
A Lawsuit Goes to Trial 
When going to a Connecticut court is inevitable, everyone has the chance to argue their case before a judge and jury to decide.
Appeals Can Be Made 
Both the plaintiff and the defendant in a lawsuit have the right to file an appeal of an unfavorable decision.
Speak to a Connecticut Criminal Defense Attorney Today 
The personal injury claims process can be lengthy and involved. An attorney can help make things easier for victims suffering physical bodily harm.
You are welcome to schedule a free consultation with a Connecticut criminal defense lawyer at The Law Office of Brian S. Karpe by calling 860-217-1458.