What To Do After a First-Time DUI Arrest in Connecticut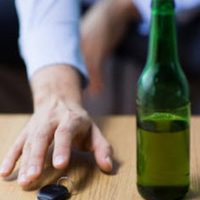 If you have been arrested for a DUI charge in Connecticut, then you may be wondering what you should do. This is undoubtedly a scary predicament to be in, as a conviction and penalties are bad enough. A conviction can also result in other adverse life implications like damage to one's reputation or difficulties keeping one's job. The shock and confusion about what will happen and how to react to a DUI arrest can be intense, especially for individuals facing a first-time DUI arrest.
After an arrest, the first thing to do is to call an attorney. An attorney trained in criminal law knows the system and how to guide you so that you are best positioned to obtain the most favorable outcome.
The Canton criminal defense attorney at The Law Office of Brian S. Karpe can provide you with critical assistance and effective criminal defense services after a DUI arrest.
Guidance for Individuals Facing a First-Time DUI Arrest 
An arrest is generally a distressing situation for anyone to be in, from first-time offenders to those that have been arrested in the past. But specifically for individuals being arrested for the first time, knowing how to respond and behave may not be intuitive. The following tips can be helpful for individuals arrested for a DUI for the first time.
Be Cooperative, But Tight-Lipped with Law Enforcement 
There is never any good that will come out of being difficult and obstructive with the police. Doing so can make a terrible situation much worse. Though, you also do not have to give law enforcement information that could hurt your case. So, it is best to try and remain calm and stay respectful with your tone, but only give the police things that they need, like your identifying information. You can exercise your right to remain silent on all other details.
Keep a Clear Mind 
It can be easy to let a DUI arrest cause you to suffer great mental anguish and feel like a dark cloud is looming. You may start to think about all of the bad things that may happen to you. As long as you keep your cool with the police and get in touch with an attorney, a first-time arrest may not necessarily lead to a conviction or harsh penalties.
Gather Evidence 
Evidence may be readily available to you that can help your case. For instance, perhaps you did not consume any alcohol at a restaurant you ate at prior to your arrest. A receipt can speak to this. Or, maybe, individuals that you may have interacted with could provide testimony that supports your case.
Don't Get Into Any More Trouble 
Putting your best foot forward is usually an important aspect of overcoming one's criminal charges. So, do not do anything that could be unlawful and get you into any more trouble. Further violations will not look good to a judge who is deciding the fate of your case.
Speak to a Connecticut Criminal Defense Attorney Today 
A first-time DUI charge is not ideal, but a charge is not an automatic conviction. Defenses are available that might be able to keep you from establishing a criminal record or spending time in jail. Call the Connecticut criminal defense lawyer at The Law Office of Brian S. Karpe to schedule a free consultation at 860-217-1458.
Source:
portal.ct.gov/dmv/licenses-permits-ids/license-suspension/driving-under-influence?language=en_US