Defending Yourself Against False Domestic Abuse Claims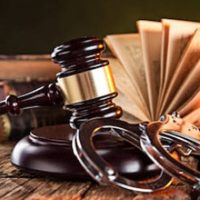 There are no criminal charges that will not adversely impact someone's life. And, even if a criminal charge is proven false and a person alleged to have committed a crime is found not guilty, the initial accusations alone can follow that individual around for the rest of their life. Being accused of criminal misdeeds is a terrible situation to be in and this is especially so when false accusations are made.
Domestic violence is a widespread problem throughout the United States.  The National Coalition Against Domestic Violence reports that every minute as many as 20 people suffer abuse by their domestic partner. Sometimes, abuse allegations can be unfounded and untrue.
The Law Office of Brian S. Karpe can help you if claims of domestic abuse were made against you. Attorney Karpe is an experienced Connecticut criminal defense attorney who fully understands the implications of such allegations and the consequences of a guilty verdict.
How Can You Defend Against False Claims of Domestic Violence? 
Claims of domestic violence are taken very seriously in the court system.  In cases where claims are genuine, this is a good thing. However, if a claim is made against you that you feel is unfair, you can still be sure that law enforcement will be at your door.
Even though the National Coalition Against Domestic Violence cites impressive statistics,  not every allegation is correct and true. People may be motivated to make such claims for a variety of reasons. Knowing how heavy such charges can be, making false statements about abuse could be a means to inflict vengeance and harm on another party or be used as leverage in other court proceedings.
Even though making false allegations of abuse is unconscionable, that does not mean that these instances do not happen. Being charged with domestic abuse you did not commit can be emotionally painful and also scary as the punishments and aftermath of such charges have the potential to ruin reputations and lives.
An attorney will be able to investigate your case and look for evidence showing that the domestic abuse allegations are not true and that you are innocent. For example, if the details of the allegations can be shown to be inaccurate, this can erode the strength of the allegation against you. Your location at the time of the abuse, witness testimony, or the potential that your actions were done in self-defense are all illustrations of ways that you can prove your innocence.
The ramifications of domestic abuse charges can be devastating for the accused. Fighting these charges aggressively is necessary.
Call a Connecticut Criminal Defense Attorney Today 
False domestic abuse claims are unfair, and they can be incredibly damaging. While unfortunate, they happen more frequently than most people think. It is critical to have a strong defense against such claims.
For assistance, the seasoned and proficient Canton criminal defense attorney at The Law Office of Brian S. Karpe can meet with you to review your situation during a free consultation at 860-217-1458.
Source:
ncadv.org/STATISTICS