Does it Take a Long Time To Get a Car Accident Settlement in Connecticut?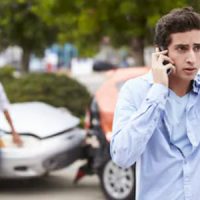 Car accidents are a widespread problem in the United States, with more than six million crashes happening every year. Car accidents can be quite traumatic as they produce countless injuries and thousands of deaths yearly. After a crash, it is understandable that victims have many questions. A few of the most common include:
Do I have a case to file a claim?
How much is my claim worth?
How long will it take to obtain financial compensation?
These are all good and important questions to ask. It is imperative that after a car accident, victims seek treatment from a qualified medical provider and follow through with treatment recommendations.  It is also important that the correct physician be selected as being seen by a multitude of physicians may negatively impact a case as it may appear the injured party is "doctor shopping" to obtain a favorable diagnosis. Then, to obtain more information and answer these questions, speak to an experienced car accident injury attorney. Because each car accident is different, the answers to these questions can also vary. An injury attorney can evaluate a victim's car accident experience and provide more insights regarding filing a claim, a general idea of what a claim is worth, and advise about a timeframe.
If you were injured in a car accident in Connecticut, you could connect with the experienced Connecticut car accident injury attorney at the Law Office of Brian S. Karpe.
Length of a Car Accident Case 
An attorney can advise their client on what to expect from the car accident claim process and how long the process typically takes. While most claims will settle without going to court, a claim can still turn into a lawsuit. This is one factor that can lengthen the amount of time that it will take to close a case and obtain financial compensation. However, there are many things that can happen during the claims process, which can either make one's experience expedient or prolonged.
Due to the many things that can happen with a personal injury claim, there is no way to know for sure at the start of the claims process the exact amount of time it will take to conclude. For instance, extensive physical bodily harm may take time to fully heal or come to a point which is known as maximum medical improvement (MMI). MMI happens when no further healing will take place regardless of treatment but the injured person is still left with some degree of injury.  The length of time this takes impacts the personal injury claims process.
Even though an insurance adjuster may take a longer time to process a claim.  Under Connecticut's Unfair Insurance Practices Act, when a claim is filed an insurance company is required to respond to it. They cannot just ignore it. An attorney will be able to stay on top of the insurance company and keep the lines of communication open so a victim's case can continue to move along and progress.
Speak to a Connecticut Personal Injury Attorney 
If a negligent driver hit you and caused you physical bodily harm, you may be able to file a claim against them to recoup financial compensation for your losses. The Canton personal injury attorney at the Law Office of Brian S. Karpe can help you take legal action.
Call the Law Office of Brian S. Karpe today to discuss your car accident case and learn more about how to proceed with a claim during a free consultation at 860-217-1458.
Source:
cga.ct.gov/current/pub/chap_704.htm