Were You Injured In A Backup Accident In Connecticut?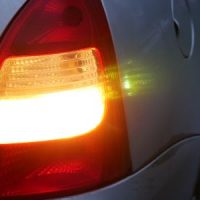 Car accidents in Connecticut can happen no matter what direction you are going. But when backing up, even with those handy backup cameras, it is still possible to hit something or someone. If you were injured in a backup accident in Connecticut, your injuries might be extensive. You may be able to file a personal injury claim for compensation.
If you believe that you were victimized by another party's negligence and the incident caused you physical bodily harm, come in and speak with the Canton personal injury attorney at the Law Office of Brian S. Karpe. You may be able to recover the damages you suffered, and these can include medical expenses, pain and suffering, property damages, and potentially even more.
How Do Backup Accidents Happen?
A backup accident is when a car is put in reverse, backs up, and hits a person or an object. Backup accidents can strike anyone and are particularly common in parking lots, as many people prefer to pull into their spaces. As a result, if they cannot pull forward, they will have to back up to pull out.
Even though parking lots are prime locations for backup accidents that put anyone moving about at risk, young children are the demographic most affected by backup accidents.
A child's small body makes them hard to see for drivers. And children are not typically known as the most observant and perceptive. They may not realize a car is in motion or, if they do, that they are in danger. Because of this, even if a child sees a car coming towards them, they may not move away or even move towards the vehicle.
Also, a child at play is usually only concerned with the game they are engaged in. Children playing outside can easily dart out behind a car backing out of a space or a driveway. All of this can happen very quickly and end with devastating consequences.
It is imperative to not only use your car's modern technologies to help you drive but also it is necessary not to forget the basics, like looking around you and using your mirrors as a driver. Anything can happen unexpectedly and, if not caught, have catastrophic results. Also, safety features like backup cameras may not always catch everything behind a vehicle. So, taking caution, moving slowly, and using all tools available to look around you and as much behind you as possible can help you from hitting something.
Speak to a Connecticut Personal Injury Attorney Today
A driver may not mean to hit someone behind them when they back up. And even if they are trying to look and see if there is anything behind their vehicle, errors can be made, and accidents happen.
If your car was hit or if you or a loved one was hit in a backup accident, then you may be entitled to financial compensation for your losses. Filing a personal injury claim may be the right way to do this. For more information, please call the Connecticut personal injury attorney at the Law Office of Brian S. Karpe to schedule a free consultation at 860-217-1458.