How Much Is Your Car Accident Injury Claim Worth?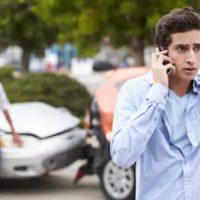 Car accidents in Connecticut can result in a wide range of damages to those involved. In the best-case scenario, a car accident would leave no one injured or destroy anyone's expensive property. Though, many car accidents do not result in such minimal damages. Often, significant injuries and even death can happen when a crash occurs. In 2017, for example, there were 278 fatalities from deadly car accidents in Connecticut and 1,643 individuals suffering serious injuries in reportable crashes.
Figuring out how to recover from injuries or move on from a tragic and unexpected death is just a part of overcoming one's car accident experience. Paying for all of the losses is another. And the costs of car accidents can be extensive. In some situations, victims can be owed large cash awards. When this is true, it is imperative that they are fairly compensated to account for the total cost of all of their losses. An attorney skilled and trained in personal injury law can help a victim with their claim.
If you suffered injuries in a car accident in Connecticut and were wondering what your claim is worth, this is a good first question to ask before taking any type of legal action. Without knowing the value of your claim, you may risk a settlement that does not fully compensate you for the losses you endured. The Canton personal injury attorney at the Law Office of Brian S. Karpe can help you with your car accident injury claim after you were victimized by a negligent party.
What Determines the Value of a Car Accident Claim?
There are several elements that can be used to determine a reasonable and accurate value to one's injury claim after a car accident. If you are not seasoned and experienced in identifying or evaluating damages after a crash, it is a good idea to meet with an attorney who is. Victims should never leave money on the table; without experienced legal counsel, this can easily happen. When a settlement is reached, which is what happens for most personal injury cases, it is almost impossible to go back and request more compensation if the amount that you accepted is too low.
Some of the things that your attorney will assess when determining what a realistic value is for your injury claim include the following:
Who caused the crash, and if more than one party did, how much responsibility each party had for the incident happening.
The extent of one's physical bodily harm.
If the injuries suffered can be recovered from or if they will result in lifelong impairment.
The age of the victim.
The entity that caused the crash. Different considerations might be made for private parties versus commercial companies or government entities.
The job you have and the income you earn.
Potential future losses that are expected to be suffered.
Speak to a Connecticut Car Accident Attorney Today
It can be hard to evaluate what a claim is worth alone, but the good news is that legal professionals trained in personal injury and civil laws can help. The Connecticut personal injury attorney at the Law Office of Brian S. Karpe and meet with you during a free consultation to discuss how much your claim is worth. Call today at 860-217-1458.
Source:
fhwa.dot.gov/tpm/reporting/state/safety.cfm?state=Connecticut