Comparing Goals In Personal Injury And Criminal Litigation Cases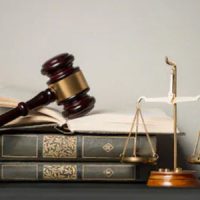 Whether you have a civil issue like a Connecticut car accident claim or if you are facing criminal charges, you may be feeling overwhelmed and unsure about your future. You may also be unaware of how the legal system works that govern your specific situation. Personal injury matters, for example, are litigated in the civil system, whereas arrests are taken care of in the criminal system.
Working through the civil system or criminal system can be highly complicated. This is why it is often recommended that whether you have a criminal case looming or you want to file a civil suit, you do so with the help of an experienced attorney. An attorney that is trained and knowledgeable in the discipline related to your legal matter can improve your chances of being successful in securing your desired results. If you are the victim of an unintentional injury accident where another party's negligence caused your harm or if you have been arrested in Connecticut, the Canton criminal defense attorney at The Law Office of Brian S. Karpe can help.
Personal Injury Litigation Vs. Criminal Defense Litigation
Civil cases have the purpose of providing victims financial compensation as a means to make them whole again or as whole as possible after they suffered losses. Personal injury cases fall in the civil system. By contrast, criminal cases are meant to determine if a person is guilty of committing an illegal act, and then either sentencing them or not inflicting any type of penalty, depending on the outcome of the case.
Criminal Litigation
Criminal charges, no matter how extensive they are, can come with harsh punishments, hefty fines, and criminal records. And, even after a person makes good on their sentences and has paid their fines in full, that criminal record and the stigma that comes with being associated with criminal activity can impact a person's life in the long term.
As a result, a person that has a seasoned criminal defense attorney helping them with their case will benefit from an attorney who will be investigating their charges and strategizing about how the prosecutor will act. An attorney will be working on gathering enough supporting evidence and devising a persuasive argument to show that their client should not be punished or does not deserve significant punishment.
Civil Cases, Personal Injury Litigation
A personal injury situation can cause a tremendous amount of strain in one's life and also be a great financial burden. Paying for the damages that result, like medical expenses, property damages, and enduring lost wages, to name a few, can be incredibly costly. Calculating the true value of what a claimant is owed and then fighting to secure it is essential.
Working with a personal injury attorney provides victims of personal injury accidents the ability to make sure that they have the full amount of their damages identified. Then, an attorney will know how to fight so that a victim does not accept an unfair settlement.
Speak to a Lawyer in Connecticut
Ultimately, the goal in both personal injury and criminal cases is to obtain optimal outcomes. Whether it is having a case dropped in a criminal matter or settling for the most compensation in a civil one results matter.
To improve your chances of getting the results you require, call the Connecticut personal injury attorney at The Law Office of Brian S. Karpe today to schedule a free consultation at 860-217-1458.
Source:
ctcrash.uconn.edu/