Different Types Of Guardianships In Connecticut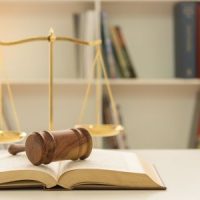 Sometimes situations may exist where a guardian must be named to take care of a person who cannot take care of themselves. For example, if old age makes it impossible to live and manage life affairs, if a person is too sick, or if a person has an intellectual disability, there may be an argument and need to appoint a legal guardian. Guardians can offer many benefits for vulnerable people, like making medical decisions, arranging various accommodations and living arrangements, or even assisting with a person's financial welfare.
If one of your loved ones requires a legal guardian, then there may be legal options available to you to make this happen. At the Law Office of Brian S. Karpe, LLC, the Connecticut guardianship lawyer has decades of experience helping individuals protect their loved ones by establishing a Connecticut guardianship.
What Types of Guardianships Exist in Connecticut?
How much responsibility a guardian will have will largely depend on the individual being cared for. Typically, issues related to health, financial well-being, and personal needs are all on the table and can fall under a guardian's authority. A well-appointed guardian will have respect for the individual they are meant to support, and they will always act in good faith to do what is best in helping their ward. This means that the critical job of a guardian is to make up for the life deficiencies the ward has so that they can live meaningful, happy, and fulfilling lives like everyone else.
Due to the important role a guardian has and the incredible responsibility they bear for their ward, usually, guardians will be friends and family. Loved ones have a greater incentive to do what is right by a ward and ensure they can live a life with dignity and respect, free from abuse or neglect.
Even though a person may have a legal guardian appointed to them, that does not mean they are unable to engage in all aspects of life. This includes practicing their faith and being involved in civil duties like voting. Additionally, if the ward believes they do not need the guardian, they may take legal action to put an end to the oversight and have the guardianship terminated.
While there are several types of guardianships that exist, there are four, in particular, to consider.
Plenary guardianship is appointed in the most severe situations where complete incapacity exists. A plenary guardian will have the most responsibility and full duties to take care of the ward because of the feeble state of the individual.
Limited guardianship happens when the guardian only has some amount of responsibility to their ward because the ward is not entirely incapacitated.
A guardian of the estate will manage the financial aspects of a ward.
Emergency guardianship happens when there is an immediate threat to a ward.
Speak to a Connecticut Guardianship Attorney Today
Having a guardian approved for another party can be a sensitive and even emotional issue. At The Law Office of Brian S. Karpe, our Connecticut guardianship attorney understands how difficult a situation may be for those requesting guardianship for their loved one, which is why attorney Karpe always treats these situations with great care.
If you need help establishing a guardianship, please call The Law Office of Brian S. Karpe at 860-217-1458 to schedule a free consultation.
Source:
jud.ct.gov/lawlib/Notebooks/Pathfinders/GuardianshipinCT/Guardianship.pdf