What Is Negligence In A Civil Suit And How Do You Prove It?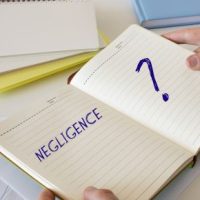 The ultimate goal of a personal injury claim is to secure the highest amount of financial compensation that will account for the full amount of damages suffered. To accomplish this, it is critical that negligence exists and is proven. In some situations, showing negligence on the part of another party is clear, and other times it is pretty ambiguous. Even when negligence is not straightforward and a little more complicated to unravel, it is still possible to be successful with a claim.
If another party's careless actions caused your accident and you were harmed as a result, there are several steps to take soon after such a distressing event. First, it is vital that you seek medical attention so that your injuries can be diagnosed and treated. Second, meeting with an attorney who can evaluate your experience and determine what legal options may be available to you, like filing a personal injury claim, is also essential. In Connecticut, a Canton personal injury attorney at The Law Office of Brian S. Karpe can review your unintentional injury accident experience and provide competent and experienced guidance on what you can do to be compensated.
Proving Negligence Existed in a Civil Suit
Negligence is a term that describes a situation where someone acts in a way that no other reasonable person would, given the same circumstances. For example, we all know it is unlawful and unsafe to drive drunk. So, it is likely that when you have too much to drink, you make a reasonable and logical decision to refrain from getting behind the wheel. This is being responsible, and most reasonable people, given these circumstances, would probably make the same determination. But, if you instead decide that you will drive your car even though you are intoxicated and you crash into another car, then your actions are negligent because other reasonable people would not have made this decision to drive when they were inebriated.
In civil suits, proving negligence was a factor is a must for a claim to be successful. It is also important that it is shown that the negligent acts caused some type of harm. Consider the following formula for demonstrating that negligent actions happened in an injury accident:
A Duty of Care Exists + Duty of Care Was Violated + Failure to Provide Duty of Care Cause an Accident to Happen + Harm to Another Party Resulted = Negligence Exists
Negligence can be either active where specific actions were done directly violating a duty of care that harmed others. Or negligence can also be passive, where failure to act is why others sustained damages.
Speak to a Canton Personal Injury Attorney Today
Figuring out who is culpable for your losses and defining how negligence played a part in your civil suit is something that an attorney can help you with. If you suffered physical bodily harm as a result of the reckless actions of another party, you might have a case to make against them for financial compensation. Call The Law Office of Brian S. Karpe today to speak with a Connecticut personal injury lawyer during a free consultation at 860-217-1458.
Source:
cdc.gov/nchs/fastats/accidental-injury.htm