What Is The Coming And Going Rule And How Does It Affect Workers' Compensation?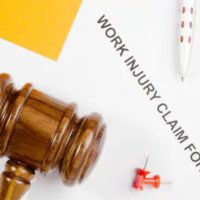 You get up in the morning and start your day like any other day, getting ready and heading off to work. But what happens if you are injured while you are either driving to work or from work? What are your options to pay for your damages? Will workers' compensation apply in this scenario?
These are all good questions. When an accident happens, it can be overwhelming and distressing, and it is understandable if you are not sure precisely what you should do and what your rights are. Regarding injuries at work, workers' compensation may be the right approach for receiving compensation needed to pay for any losses sustained. However, transporting to and from work is not considered a part of your job and, therefore, not covered by your employer's workers' compensation insurance.
If you were injured while on the job, you might have questions about if workers' compensation applies to you and what you can do to secure the most compensation. Call The Law Office of Brian S. Karpe. Our Connecticut workers' compensation attorneys can provide you with more information on how to obtain compensation and answer any questions you may have.
Defining the Coming and Going Rule
The Connecticut Workers' Compensation Act makes it necessary that any business that employs one or more employees must have workers' compensation insurance. Workers' compensation insurance is required for these businesses so that if one of their employees is hurt while engaging in their job duties, they can have their medical treatment and some of their wages paid while they recover from their injuries. Both full-time employees and part-time employees can make a workers' compensation claim if they are injured at work.
The coming-and-going rule defines commuting to and from work and how that applies to workers' compensation. Under this rule, your time in your car when you drive to your job and when you travel back home is not considered work-related activity. Therefore, if you get into a car accident, you will not turn to your employer to file a workers' compensation claim. Instead, you would be looking at filing a personal injury claim against the party that caused your crash. This is true as long as you are not more than 51% responsible for the crash happening. Connecticut modified comparative negligence laws indicate that when a collision happens, you can only recover damages if you are not primarily culpable for causing the incident.
Speak to a Connecticut Workers' Compensation Attorney Today
It may seem like your daily commute to and from work should be covered under workers' compensation. In some situations, it may be if you are using a company vehicle. But when you are doing so in your private vehicle, accidents that could occur are not your employer's responsibility to take on the financial burdens of paying you for your damages. A personal injury claim would be appropriate here.
For help with a workers' compensation claim or a personal injury claim in Connecticut, please call the Canton workers' compensation attorney at The Law Office of Brian S. Karpe today to schedule a free consultation at 860-217-1458.
Source:
cga.ct.gov/2020/sup/chap_568.htm