How Can Workers' Compensation Deny Your Claim?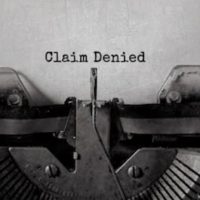 If you file your claim with your employer's insurance provider but it is denied, this may come as a shock and be quite distressing. Thinking about the long road you have to recover, how costly your medical expenses are, and what you are going to do about your income when you cannot work are all very scary things to face. And even though workers' compensation insurers may, like other insurance providers they will do what they can to avoid having to pay on a claim, valid reasons could exist as to why your claim was denied. Some of these include:
● The injury did not arise out of the course and in the scope of your employment.
● You did not file your claim by Connecticut's filing deadline. Depending on your injury, you
could have anywhere from one to three years to file a claim in Connecticut. Missing this
deadline likely will mean your claim will be denied.
● The medical condition you are filing for is not recognized by the state of Connecticut as a
valid reason for workers' compensation. For example, if you have a demanding job and you
are feeling stressed, this will not be a medical condition approved by the state for
compensation.
● It is not believed you were injured at all. If you never received medical treatment or have
any record of seeing a doctor for the harm you say you suffered, an argument could be made
that you are not injured as you claim.
Because an employer or its insurance carrier must accept or deny a claim within a statutory period, sometimes a denial is issued while the adjuster is investigating the claim. Upon further investigation, a claim may be accepted later.
Speak to a Connecticut Workers' Compensation Attorney Today
Working with an attorney helps ensure you do not make a mistake like missing a deadline, not filling out paperwork properly, or failing to see a doctor which could render you unable to file a compensation claim. The Canton workers' compensation lawyer at The Law Office of Brian S. Karpe, LLC offers free consultations. Call today to schedule yours at 860-217-1458.
Source:
portal.ct.gov/wcc