Reasons Why Your Workers' Compensation Claim Was Denied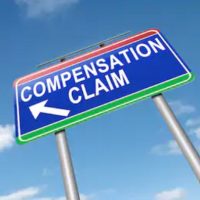 If you were injured while you were at work you may want to have access to your company's workers' compensation insurance to help you pay for your injury and rightfully so. Connecticut workers' compensation coverage is required for businesses with employees or those that use
contractors that do not carry insurance. This means it is highly likely that your company has workers' compensation insurance and when you are injured while at work, you should inform your manager or human resources official about your injury accident as soon as possible. Receiving financial compensation to help you pay for your medical expenses and potentially a portion of your wages while you are recovering can be extremely advantageous. It is best when workplace injuries happen in Connecticut that you get in contact with an experienced and knowledgeable legal professional that understands Connecticut's workers' compensation laws and how to obtain recovery from a workers' compensation claim.
The Canton workers' compensation attorney at The Law Office of Brian S. Karpe, LLC can help you when you need to file a claim for the most compensation possible from your employer's workers' compensation insurance.