Can I Get Workers' Compensation For PTSD?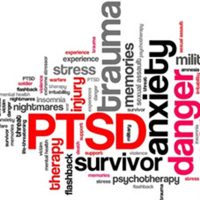 When people think of workplace accidents, they tend to focus on the physical injuries involved. However, many employees suffer from mental and emotional trauma as well.
One common mental issue is post traumatic stress disorder (PTSD). PTSD is caused by exposure to trauma such as serious injury, violence, and death, such as fires, accidents, combat, robberies, and sexual violence. PTSD is most common in military combat veterans, survivors of rape, and occupations with a high risk of trauma exposure.
PTSD symptoms may occur soon after a traumatic event or take months or years to come about. Those who experience PTSD experience decreased interest in activities and withdraw from others. They have difficulty experiencing positive emotions like happiness and can exhibit irritability. They may be startled by touches or noises, have trouble concentrating, and experience poor sleep. PTSD can also cause intense flashbacks, nightmares, anxiety, and depression. It can adversely impact work performance, causing decreased productivity and excessive absences.
Is PTSD Covered?
As you can see, a person can suffer immensely from PTSD. So this begs the question: is it covered by workers' compensation? It depends.
Connecticut has tough laws regarding mental injuries in the workplace. In the past, workers' compensation only covered mental health injuries when a person suffered them in conjunction with physical injuries. Since then, the state has relaxed this law, to some degree.
In 2019, the governor signed a law providing workers' compensation benefits to police officers, parole officers, and firefighters who have been diagnosed with PTSD after experiencing a traumatic event while in the line of duty. Coverage is now available if they have experienced one of the following six events:
Witnessing the death of a person
Viewing a deceased minor
Witnessing an injury that causes the death of a person shortly thereafter
Treating an injured person who dies shortly thereafter
Carrying an injured person who dies shortly thereafter
Witnessing an incident that causes a person to suffer amputation or disfigurement.
Unfortunately, emergency medical technicians (EMTs) are excluded from this law. While this law will help some people, getting benefits will still be a difficult process. PTSD is still hard to prove, as a PTSD diagnosis needs to be linked to a specific event on the job. Making things more complicated is that PTSD does not always come about right after a traumatic event, and there is a statute of limitations in which workers' compensation claims must be filed. In Connecticut, your claim must be filed within three years of the first evidence of PTSD. Otherwise, your claim will be barred forever and you will receive no benefits.
Speak to a Connecticut Workers' Compensation Lawyer Today
Getting workers' compensation for emotional injuries like PTSD is not easy in Connecticut. Get the full amount of benefits you are owed with the right legal help.
A Canton workers' compensation lawyer from The Law Office of Brian S. Karpe can help you with the process. Understand your legal rights. Schedule a free case evaluation by emailing us or calling 860-217-1458.
Source:
workplacementalhealth.org/mental-health-topics/posttraumatic-stress-disorder