Estate Planning For Minor Heirs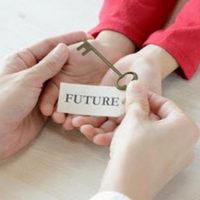 When young children become part of a family, this is a life event that requires revisiting one's estate plan. It is imperative that young children are considered in an estate plan should the unthinkable happen. Because minors cannot manage money and assets by themselves, there are methods and estate planning tools that can be used to ensure one's estate is properly transferred to a minor and managed appropriately on their behalf.
An estate plan should be revisited and reviewed every three to five years to ensure the plan still furthers one's estate planning goals. It is also important that when various life events happen, like the addition of children to a family, a marriage, divorce or death, this should also prompt the need for a review of one's estate plan.
Suppose you reside in Connecticut and would like to learn more about how to adjust your estate plan to account for minor heirs you would like included. In that case, you can reach out to the Connecticut estate planning attorney at the Law Office of Brian S. Karpe.
Taking Care of Minor Heirs 
Some of the ways that you can structure your estate plan to prepare for minor heirs includes:
A testamentary trust included in your will that becomes active upon your passing on. This document allows your assets to be put into an account for your minor heirs through your will.
Custodial accounts can be created so that you can fund them while you are still living so that your minor heirs will have financial means should something happen to you. Until they are old enough, or the age of 21 in Connecticut, this account would be managed by a custodian on their behalf. You would determine who would take on the role of custodian.
In an ideal world, a minor would never have to be without their caregiver, but life is unpredictable, and anything can happen to anyone at any time. Ensuring that minor heirs are taken care of and provided for is essential.
In addition to financial resources being put aside and protected for minors, it is equally important to also decide on who would be the most capable and responsible individual to care for a minor child.
If you are a parent, a grandparent, or another family member who has minor loved ones that you want to ensure are taken care of through your estate, you should consult with an experienced estate planning attorney to learn more about what techniques and options are available to do just that.
Speak to a Connecticut Estate Planning Attorney Today 
Estate planning is a critical part of life that should not be postponed or put off. To ensure that your estate is managed according to your wishes and to protect your beneficiaries, call the Canton estate planning lawyer at the Law Office of Brian S. Karpe today to schedule a free consultation at 860-217-1458.
Source:
ctprobate.gov/Documents/User%20Guide%20-%20Understanding%20Trusts.pdf