Incorporating Life Insurance In Your Estate Plan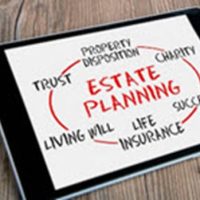 Death is a sore subject for many people. They want to live their lives without thinking about dying. However, we all need to be prepared for the inevitable.
A good estate plan incorporates many elements. Life insurance may be one of them. More and more Connecticut residents are thinking about life insurance, especially since more than 1 million Americans have unexpectedly died from COVID.
Indeed, we never know when our last day alive will come. But you can plan for the worst by protecting your family. Life insurance can help in this regard. Even if you are a stay-at-home parent, you bring something to your family. You are irreplaceable.
So what can life insurance do? It can give your loved ones financial compensation in the event of your death. It can pay for funeral costs and other future needs. It can help ensure that your family remains financially stable. It can also serve as income protection if you become disabled but don't die.
But how much life insurance do you need? There is no cut and dry answer. The amount you will need will depend on your immediate expenses, ongoing expenses, and future expenses:
Immediate expenses. These expenses must be covered soon after you pass away. These expenses include funeral costs and debts such as a mortgage, car loan, and credit cards.
Ongoing expenses. Without your income, what expenses will need to be continually covered? Think about housing, utilities, food, clothing, transportation, and health care.
Future expenses. If you have kids, think about college expenses. You may also want to consider paying for retirement for a surviving spouse.
When considering the right insurance policy, you want to think about how much you can afford.  For many people, life insurance can be a costly expense. Premium costs are based on factors such as:
Your age
Your current health status
The type of insurance
The amount of insurance
Policy features (riders)
The older you are and the more insurance you get, the more it will cost. A financial planner can assess your situation and help you find the right policy for your needs. Life insurance can be affordable for everyone. Don't neglect your family's needs just because of the cost. You can revise and update policies over time as your needs change, so there's no reason not to have life insurance as part of your estate plan.
Speak to a Connecticut Estate Planning Attorney Today
Estate planning can be a difficult subject to discuss. Life insurance can be a complex topic, but it can be a great way to financially provide for your family in the event of your death.
We can't predict our demise, but we can ensure our family is cared for. A Canton estate planning lawyer from The Law Office of Brian S. Karpe can help you create the ideal estate plan that fits your needs. Call 860-217-1458 or send an email to schedule a free consultation.
Source:
trustandwill.com/learn/questions-to-ask-a-financial-advisor-about-life-insurance