The Difference Between Probate Property And Non-Probate Property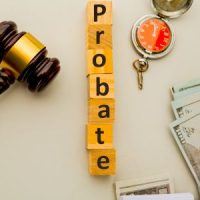 When a person passes on that has a will, has an insufficient will, or does not have a will at all, the assets a decedent has will go through the legal process of probate to pay qualified creditors and for distribution to beneficiaries. The time it can take for an estate to go through probate can vary, but generally, it can last for 6 to 12 months before it is completed. Many factors can determine the length of time that the probate process will take, and each case is different and has varying considerations. For example, if a dispute arises during probate, this could extend the amount of time that probate can take before the estate is closed and probate is over.
If your loved one died and did not have a will, then their estate will go through probate.
Losing a loved one is hard enough, and managing legal challenges to their estate can also take its emotional toll. Canton probate administration attorney Brian S. Karpe can help in these instances. By assuming the task of probate administration on your behalf, you can focus on healing and coping with your loss.
How Assets That Go Through Probate are Categorized
There are two categories that assets can be classified when they are in probate: probate property and non-probate property.
Probate Property
Probate property refers to those assets that have not been directed to a specific beneficiary, as would be the case if the decedent had clear end-of-life documents like a will, for example. When assets left behind do not have a beneficiary named, then the state's laws kick in regarding what will ultimately happen to those assets and where they will end up. Through Connecticut's intestacy laws, the state has an order of priority family members, including one's spouse, that will be used to make this determination. Bank accounts, real estate property, or stocks can all be probate property.
Non-Probate Property
Assets that do not require the process of probate to go to a particular party are non-probate property. When assets are shared or if there is a contract in place, then the rightful other party or parties who have joint ownership will secure them. An example of a non-probate property is a family home that a married couple had in both names. The surviving spouse would be transferred the home without requiring probate for it. A shared bank account between a married couple would also apply here.
To avoid the lengthy and often distressing probate process in Connecticut, drafting an intelligent and strategic estate plan is wise. An attorney that knows estate planning and probate laws in your area can help you with this.
Speak to a Connecticut Probate Administration Attorney Today
The probate process can be long, arduous, and emotional. Let the Connecticut probate administration lawyer at The Law Office of Brian S. Karpe provide you with trusted and experienced legal support. Call The Law Office of Brian S. Karpe today to schedule a free consultation at 860-217-1458.
Source:
ctprobate.gov/Pages/Welcome.aspx