The Difference Between Pooled Versus First-Party Special Needs Trusts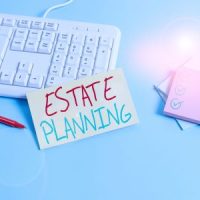 If you have a beneficiary that suffers from a serious physical and/or mental impairment or chronic illness and receives government assistance, you want to think about how you can allow that individual to receive their inheritance without sacrificing the government benefits they desperately need. A special needs trust may be the right estate planning tool to help you pass on wealth without affecting your beneficiary's ability to keep current government assistance or preclude them from receiving such benefits in the future.
Estate planning can be quite complicated and intricate depending on a person's personal goals and objectives. This is especially true when there is a beneficiary to think about who needs extra support in daily life. Individuals that receive Medicaid or Supplemental Security Income (SSI) benefits may be subject to losing their benefits if they inherit funds that have not been properly set up for their situation.
In Connecticut, The Law Office of Brian S. Karpe, LLC has a skilled and knowledgeable Canton estate planning attorney that knows how to structure complicated estate plans. When you want to preserve your beneficiary's ability to continue access to government funds while also benefiting from money in a trust, then attorney Brian S. Karpe can help.