Will Your Medicare Coverage Pay For Long-Term Nursing Home Services?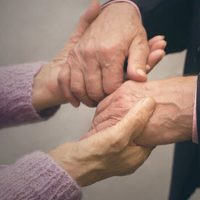 If you have never looked into the costs of long-term care, you may be surprised at how expensive it can be. Currently, it is averaging $15,000 per month and more. Depending on your circumstances, if you think that your Medicare coverage will pay for those costs, this will not be the case. The last thing you would want to have to happen is to find out that you do not have the ability to pay for such services when it becomes an emergency, and you really need long-term assisted care.
It is important that if you believe that you will be needing long-term care or if you want to safeguard yourself just to be on the safe side, then proactive early planning is the best way to do this. It is possible that when you put together your estate plan, you can include long-term care
planning. Here, you can develop a strategy to protect your assets and wealth while also setting yourself up to be eligible for Medicaid benefits when and should the time come that you need help. If you reside in Connecticut and would like more information on what you can do to protect your wealth and safeguard your future, please call the Canton elder law attorney at The Law Office of Brian S. Karpe, LLC.