What To Know About Appealing Your Personal Injury Suit's Decision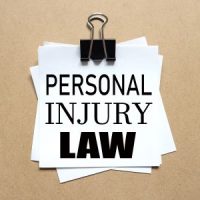 It can be devastating after an unintentional injury accident trying to recover from the physical bodily harm and manage all of the overwhelming emotions. Potentially, the physical bodily harm was so much that in addition to costly medical treatment, there was extensive property damage and even a need to take time off of work, resulting in missed wages. In totality, the aftermath of an injury accident can impact many aspects of one's life.
Fortunately, Connecticut personal injury laws understand that victims in these situations who suffer such significant losses should be able to hold negligent parties who caused their incidents accountable. Filing a personal injury claim is a civil action that will not result in criminal penalties. But, when successful, it can provide financial compensation to victims to help them with their damages. The purpose of monetary compensation is to help victims make themselves whole again, as close to what they were before their accident occurred.
It is best to consult with an experienced attorney when filing a suit to improve your chances of securing the best outcome. Victims of personal injury incidents in Connecticut can call Canton personal injury lawyer Brian S. Karpe for support, guidance, and legal representation.
What Happens if You Appeal the Decision of Your Personal Injury Case?
When a victim of an injury accident files a suit against another party, the outcome is never guaranteed. A judgment that is less than ideal could result. In this situation, it may be possible and even make sense to file an appeal. This may lead to a previous decision being overturned, and then the victim will ultimately win their case and secure their financial compensation.
To win an appeal, there must be robust evidence and information showing that the outcome of your initial case was unfair and that the ruling was improper. While this is possible and does happen, it can be a relatively long process to win an appeal. Usually, in the best-case scenario, it could take up to a year, but many times it takes longer than that.
When you file a notice of appeal with a Connecticut appellate court, be prepared that in response, the defendant you are filing against will likely have their attorney file a motion to dismiss the appeal. After which, three outcomes may result.
The appeal moves forward, and you win.
The appeal moves forward, and more proceedings are again in the lower court.
Your appeal is dismissed, and the previous ruling is upheld.
Speak with a Connecticut Personal Injury Attorney Today
A verdict in a personal injury case that is anything but expected can be a shock, especially considering the number of damages that may have been sustained. An appeal may be the best approach for your circumstances.
To have your case evaluated by an experienced Connecticut personal injury attorney and to learn more about if filing an appeal is right for your legal situation, please call The Law Office of Brian S. Karpe today to schedule a free consultation at 860-217-1458.