How To Find An In-home Caregiver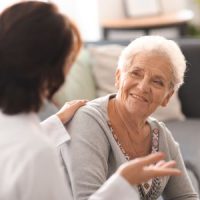 It is a noble and respectable goal to take on the very involved and important job of caring for your older loved one who can no longer live independently and care for themselves. Still, while you may have the resources and tools to do so, you would not be alone if you came to realize that the task demands are overwhelming and much more than you can manage by yourself. In this situation, obtaining help can take the pressure off of your shoulders while also ensuring your loved one is well taken care of and comfortable. Here, you may hire a caregiver to help your loved one stay in their home.
Picking the right caregiver with the appropriate skill level and training who can work the hours needed to provide their services is essential to keeping your loved one safe and functional. Making the best decision can also help you maintain balance and your quality of life.
If you have questions related to matters of elder law, the Canton elder law attorney at The Law Office of Brian S. Karpe offers answers and support.
Top Tips for Choosing an In-Home Caregiver
Working with an agency may provide much better options for finding the most reputable and trustworthy in-home caregiver. Even though an agency does make the process a bit more costly, the services an agency offers can be pretty helpful, save you time, make the process go more smoothly, and provide professionals that can give you precisely what you are looking for.
When you have decided to hire an in-home caregiver for your loved one, the following tips may be helpful for you to narrow down the choices and select the most fitting individual.
Do your homework ahead of time before you speak with a representative from a professional home health agency so you can give them the information they need to provide you with the professional best suited for the job. Think about the services you need first. For example, maybe your loved one only needs help with daily light duties, or perhaps they need assistance with medication and medical procedures. Also, determining how many hours a week and when a professional is necessary is important too.
Research different professional home health agencies to find those that have the highest ratings and reviews. You could do this by word of mouth by speaking with your loved one's doctor or with friends and family that may have gone through a similar experience. These individuals may have recommendations. You can also see what information you can find on various agencies online. While a good reputation is at the top of the list of importance for picking an agency, so are the certifications and services offered. For instance, you may require an agency with Medicare/Medicaid certification.
Once you find an agency that fits the bill, inquiring about policies, procedures, and protocols is important to know. This will give you an idea of how the agency will ensure compliance, safety, and reliability for your loved one.
Speak to a Connecticut Elder Law Attorney Today
If you have long-term care insurance, this can help you pay for the costs of in-home care. Though, if you did not plan ahead and you do not have that type of coverage, long-term care benefits from Medicaid may be the approach to use to help you with the expenses of such services. For more information about long-term care and qualifying for benefits through the government, the Canton elder law attorney at The Law Office of Brian S. Karpe can help you. Call today to schedule a free consultation at 860-217-1458.